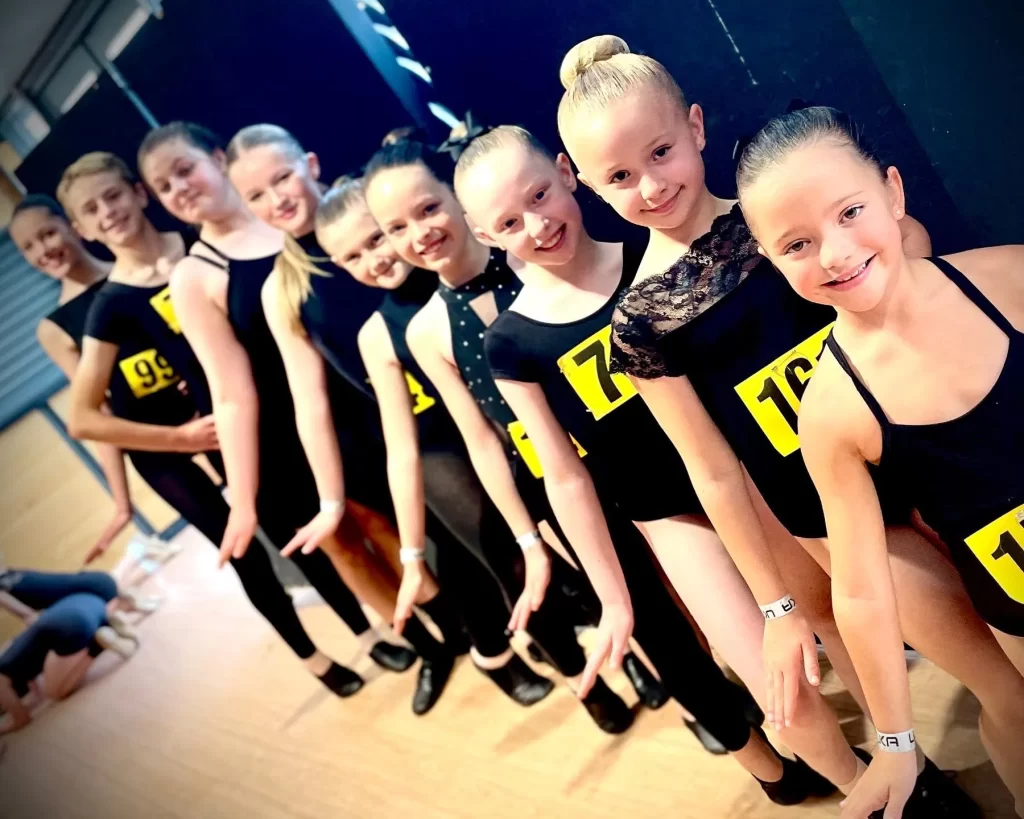 Ballet classes for children and adults
Ballet dance is a traditional art form that originated over 500 years ago in Italy. Though ballet dancers are trained to appear gentle and graceful in their movements, ballet technique requires a tremendous amount of strength, balance, technical skill, and flexibility. Dance moves like arabesques, pliés, and pirouettes are part of the basic movement vocabulary of ballet. Traditionally, female ballet dancers perform en pointe—meaning on the points of their tiptoes. Some of the most famous ballets include Swan Lake, The Nutcracker, and Romeo and Juliet
Motor skills
Imagination and coordination
Creativity
Expressiveness
Flexibility and confidence
Even if you are planning to focus on Hip Hop, jazz or tap, ballet training is essential to being a good dancer – especially if you plan to go professional. It provides the technique you need to flourish in all other dance styles and life styles ie: Confidence.
Have you ever seen a five-year-old coming out of ballet class? He/she is most likely smiling and will gladly show you what has been learned. The confidence that ballet instills is not exclusive to the five-year-old demographic. The artistry, musicality, and grace of ballet are great confidence boosters.
And if you have any interest in pursuing a dance career, please enroll in a ballet class as soon as possible. I promise all of your hard work will pay off. You'll be a better dancer and get more dance work in your future career. 
Our Cheer teams are very successful competitively and compete in the National Competitions throughout the Year, check out our Trophy collection.
Hayley operates a 'tight ship' and those Cheer dancers wanting to get a place in the teams have to impress on both their dancing ability and commitment to the team.
We presently have our Tiny Stars, Twinkle Stars, Sparkle Stars, Bronze Stars, Silver Stars and Gold Star teams.
Let your child control foot movement according to the rhythm or music. That is what tap dancing is all about. The sooner children start developing a sense of rhythm, the better. At Maureen Slater School of Dance, your child will be introduced to the basic movements of tap dance and then gradually start taking part in advanced workshops as part of our tap dancing lessons.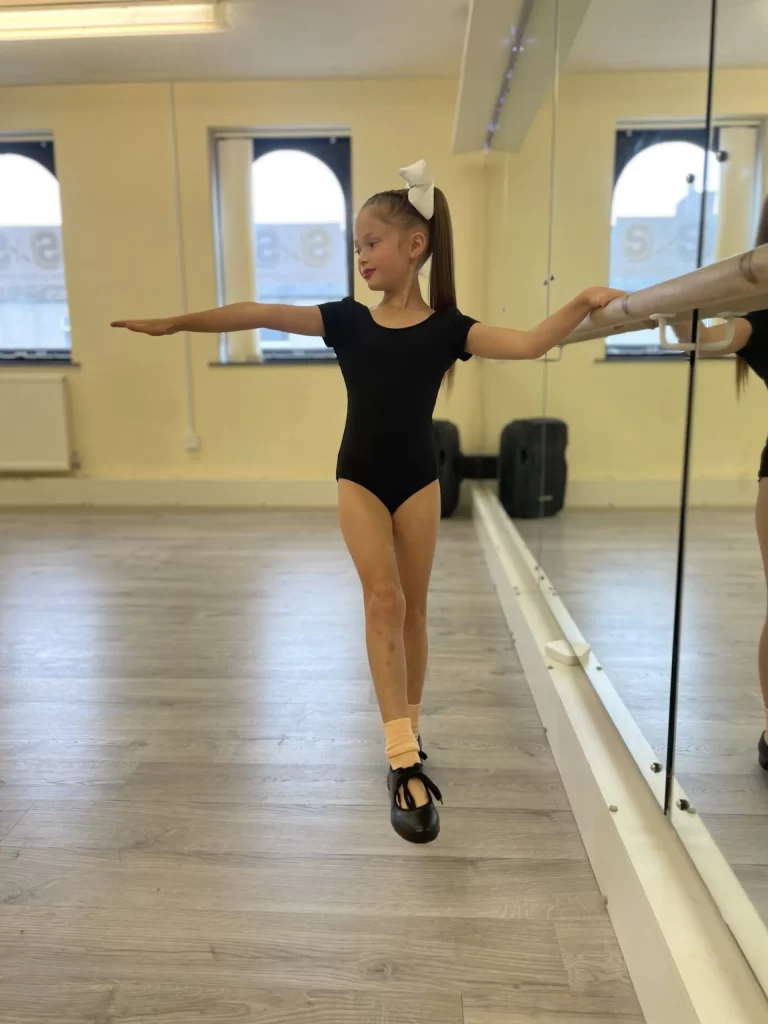 Modern jazz dance classes
One of the most popular and funky forms of dance is jazz dance. In fact, there are various forms of this dance and we introduce our students to all forms one by one. Additionally, we always encourage dancers to come up with innovative styles that can be incorporated in popular current forms of jazz.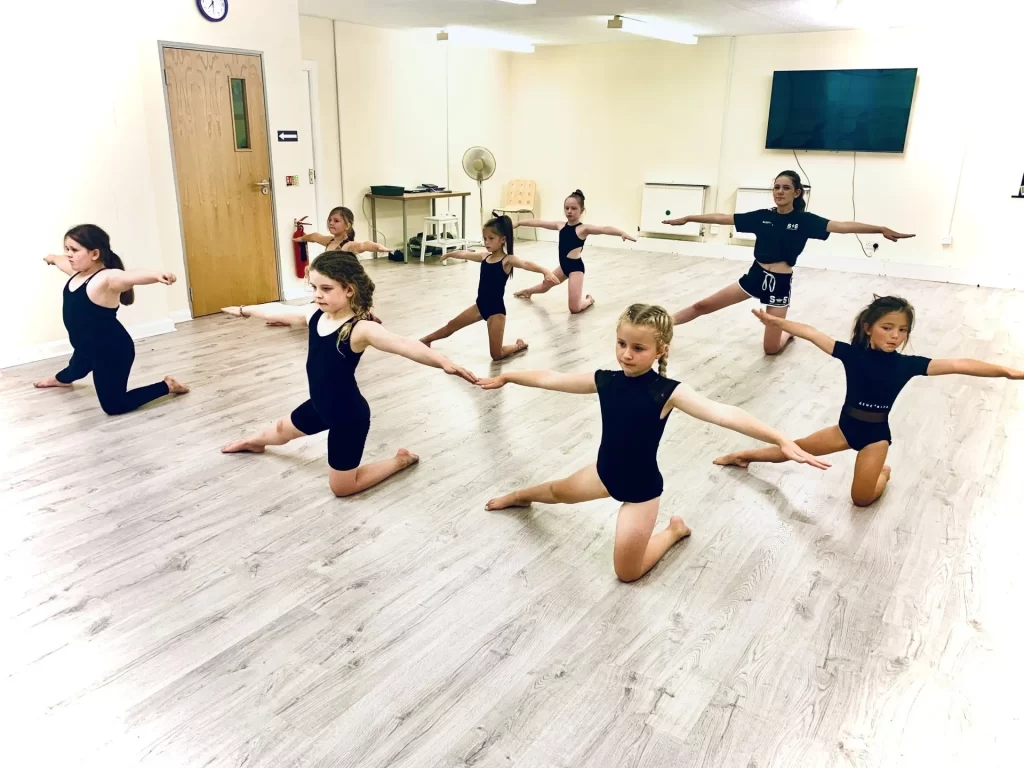 There are so many dance forms to choose from, all with their own different style and expression
Dance is an expression of your personality and a way of exploring who you are
An excellent way to improve your strength, coordination, stamina and flexibility
Great cardiovascular exercise; dance regularly and it will help keep your heart fit and keep you trim
It's an excellent introduction to other creative activities, such as drama and music
Working closely with your teacher and other dancers will help you develop your communication and leadership skills
Dance is a social skill that stays with you for life
A great way to meet new people and make new friends
There are lots of ways to develop and you may even wish to take part in our awards scheme to show just how good your dancing has become
Most importantly of all, it is great fun!